The mother of Reeva Steenkamp has said Oscar Pistorius is "not remorseful or rehabilitated" ahead of a parole hearing that will decide if he will be freed from prison after he shot and killed his girlfriend in 2013.
June Steenkamp said she was feeling "very stressed" ahead of the parole hearing which must determine if Pistorius will be allowed to serve the remainder of his sentence on licence at his uncle's home in South African capital city, Pretoria.
Speaking to Sky News she said it was going to be a "very difficult" day for her and her family and will be "hard to be in the same room" as the former Paralympic athlete.
When asked if she believed Pistorius was remorseful, Ms Steenkamp replied "no, never" before adding: "He's not remorseful or rehabilitated."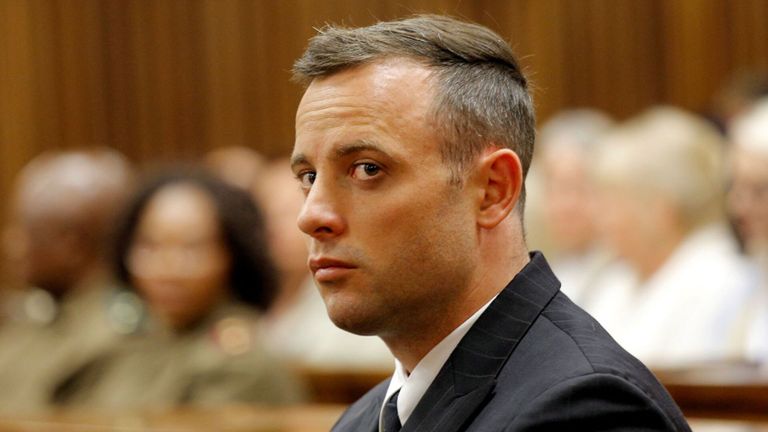 Pistorius, now 36, has served half of his 13-year sentence and attended a meeting with Reeva Steenkamp's father as part of South Africa's restorative justice programme last year.
Read more:
Oscar Pistorius faces parole hearing
Oscar Pistorius meets with father of murdered partner
Oscar Pistorius seeks early release from prison
A decision on his parole is expected to be announced in days or weeks, after the board has determined whether the "purpose of imprisonment has been served", a spokesperson for the Department of Correctional Services said.
The South African athlete started his bid for parole in August last year after claiming he had "done everything in [his] power to rehabilitate".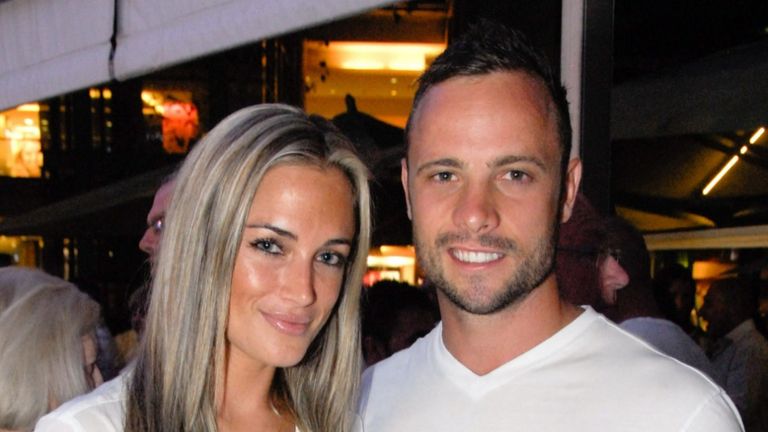 "I have completed all possible programmes which were presented, and I have indeed qualified in terms of the Dept of Correctional Services guidelines for release on parole," he said, in a statement published at the time by the News24 website.
A hearing had previously been cancelled because Pistorius had not met with Ms Steenkamp's parents, but in June 2022, The Reeva Rebecca Steenkamp Foundation confirmed that a meeting with Pistorius and Barry Steenkamp had taken place.
A spokesman for the prison services at the time said that while Pistorius met with Ms Steenkamp's father, he will continue to serve his sentence as normal, and that participating in the victim-offender dialogue process does not equate to the end of a sentence or automatic parole.