US actor Michael Lerner, who received an Oscar nomination for his role in Barton Fink, has died at the age of 81.
Lerner died on the evening of 8 April, his nephew Sam Lerner, actor in The Goldbergs series, announced on Instagram via a tribute.
Alongside a picture of his uncle, Sam Lerner said: "We lost a legend last night. It's hard to put into words how brilliant my uncle Michael was, and how influential he was to me.
"His stories always inspired me and made me fall in love with acting. He was the coolest, most confident, talented guy, and the fact that he was my blood will always make me feel special.
"Everyone that knows him knows how insane he was- in the best way. I'm so lucky I got to spend so much time with him, and we're all lucky we can continue to watch his work for the rest of time. RIP Michael, enjoy your unlimited Cuban cigars, comfy chairs, and endless movie marathon."
Born in New York, Lerner kicked off his acting career on stage in productions of Death of a Salesman and Twelfth Night.
He would join the American Conservatory Theater in San Francisco in his 20s, later appearing in supporting roles in TV shows such as The Brady Bunch, M*A*S*H and The Rockford Files.
Lerner featured in a few films before a notable performance as film producer Jack Lipnick in the Coen brothers' 1991 thriller Barton Fink.
Read more:
Abba pays tribute to 'superb guitarist' Lasse Wellander
Facebook fan page rules deal devastating blow to tribute acts and impersonators
Here, he starred alongside John Turturro, John Goodman and Judy Davis, and was nominated for an Oscar for best supporting actor, but was pipped to the award by Jack Palance in City Slickers.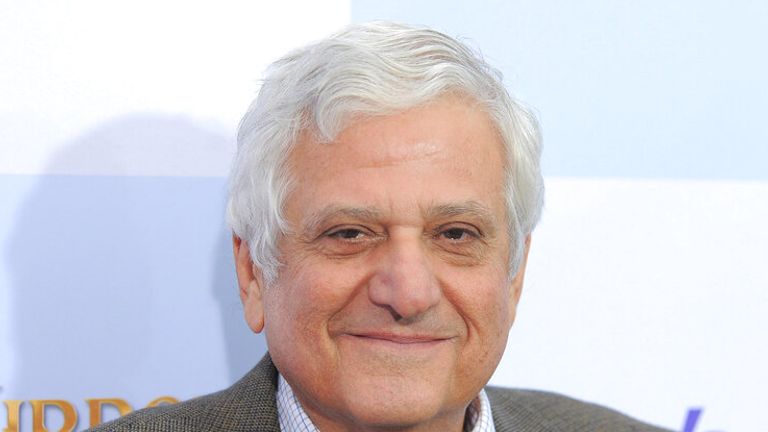 Lerner went on to star in bigger-budget films like Godzilla, Elf and, more recently, X-Men: Days Of Future Past.
He was also prominent on TV, starring in the teen sitcom, Clueless and in a few episodes of the musical comedy Glee.
Tributes poured in from those who Lerner had worked with throughout his acting career.
Glee and The Flash star Grant Gustin said: "So sorry, Sam. A legend for sure," while fellow Glee actor Nolan Funk said: "I'm so sorry Sam."
The Goldbergs actress Wendi McLendon-Covey wrote: "I'm so sorry! Sending love to you and your family."