Kylie Minogue has said "it's not cool to be ageist" anymore adding that people are "over" the stereotype.
The 55-year-old Australian icon went viral on TikTok with single Padam Padam from her upcoming album Tension.
The dance-pop track has captured the attention of many on the video-sharing platform, especially younger audiences who have recorded themselves dancing to the song.
The anthem, released in May, spent four weeks in the UK top 10 becoming her highest-charting single in the UK in more than a decade.
Minogue, who has had an illustrious 35-year career said she was pleased that people were abandoning labels following her viral success.
Speaking to Radio Times, the Grammy award-winning artist said: "What's really interesting is that it's the younger people saying, 'We love the song'. The current thinking, which is amazing and a breath of fresh air, is that labels are dropping.
"You can like what you like, be what you want to be. That's helpful for me right now.
"Another thing is, I've had people say to me, throughout the years, 'You'll always just be you'."
The Spinning Around singer admitted there has always "been something to navigate" throughout her career, but she has not had to deal with ageism as much as other artists.
Read more:
Kylie Minogue announces Las Vegas residency
Ed Sheeran cancels Las Vegas show
Notably, Madonna, now 65, faced critics after this year's Grammy Awards, labelling those who commented on her physical appearance as "ageist and misogynistic".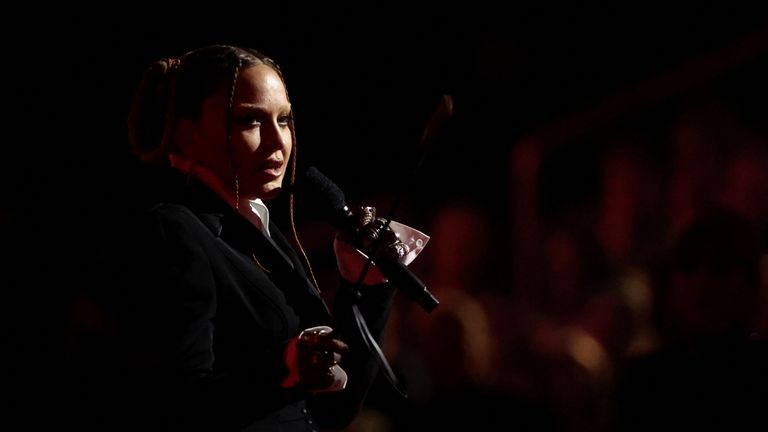 Meanwhile, Minogue has said people don't "see [her] age" despite launching her music career from the age of 20.
"If there was any detrimental aspect to that it was, 'You're so young, what do you know, how can you be credible?'
"At different points in my career, whatever age I've been, there's been something to navigate.
"I spoke about it on my album Golden, saying, 'We're not young, we're not old, we're golden, you can only be who you are at that point in time'."
The singer will headline Leicester's Radio 2 in the Park in a few days time.
She will then begin her three-month residency in Las Vegas from November.
Tension will be available from 22 September.