A Sky News investigation into potentially misleading and confusing boiler marketing involving the use of hydrogen in home heating has prompted several companies to remove statements about the gas from their websites.
It comes as the chief executive of the UK's independent climate change committee told Sky News that "no one should be installing a gas boiler thinking that hydrogen is a sure thing" or a way of futureproofing their home.
Hydrogen, which burns without emitting carbon dioxide, is likely to play a significant role in decarbonising heavy industry and hitting net zero targets, but the government has said its potential use in residential properties won't be decided until 2026.
Despite this uncertainty, Sky News has found several companies making confusing and potentially misleading claims about hydrogen as part of the sales process for standard gas boilers.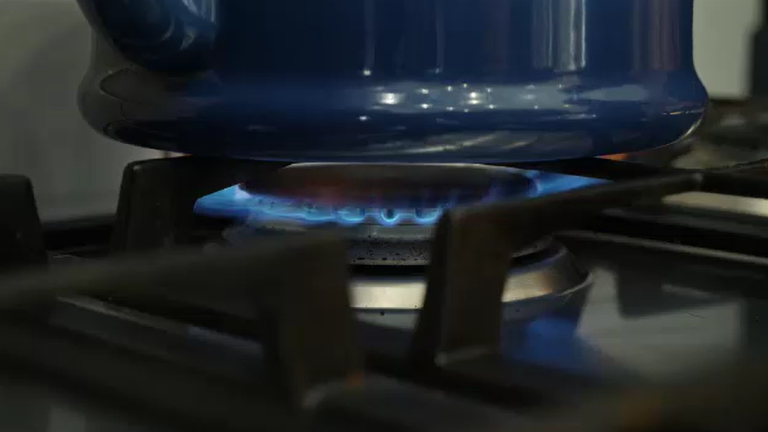 The website for online retailer Boiler Central contained a video in which an adviser says: "With the push towards a greener future, most new boilers are now having the hydrogen ready compatibility built into them, helping not only future-proof your investment of a new boiler, but ensuring your energy bills and carbon footprint remain as low as possible."
But boilers that could in theory accept a blend of up to 23% hydrogen are not new, in fact this capability has been required by law since 1996.
Conversely, boilers that are ready to burn 100% hydrogen aren't available to buy yet.
In addition, hydrogen can also be more expensive than gas, with a recent assessment by energy analysts Cornwall Insight suggesting it could be up to 70% more expensive to run a home on 100% hydrogen fuel.
And although hydrogen burns cleanly, it can be carbon intensive to make, depending on the production technique.
A recent report by the House of Commons Science and Technology Committee said that although there are plans in place to expand clean or "green" hydrogen production it noted that "currently in the UK, hydrogen is overwhelmingly produced from fossil-fuel intensive processes – so called 'grey hydrogen'".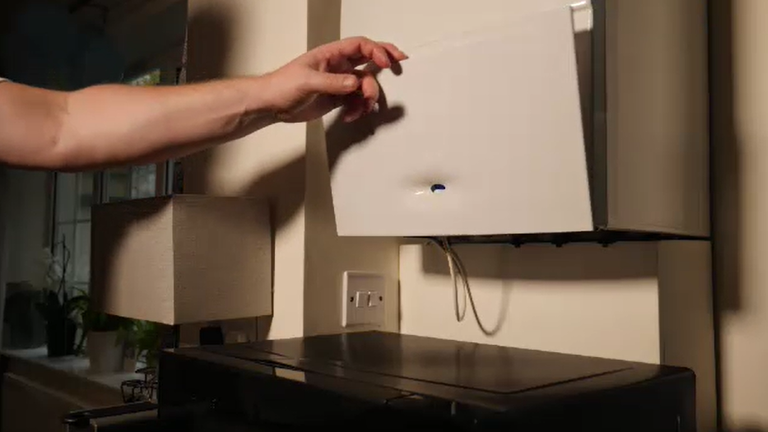 Boiler Central's director James Elston denied misleading customers but accepted the company's content could have been clearer.
In an interview he told Sky News that Boiler Central had made changes to its website.
He said: "What we've looked at is just tidying up some of the generalisations.
"We're saying a new boiler is more efficient than an old, it can save you money and it can save you on your carbon footprint.
"Those are all true, true statements.
"Linking it directly to hydrogen is where we've separated… where we've changed the content.
Boiler Central is not alone.
Read more:
Airbus and Tata Steel back push to spark green hydrogen strategy
UK 'at risk of falling behind' in race to become green hydrogen global leader
The future of energy may lie with hydrogen, but the journey to get there won't be easy
Manufacturer Worcester Bosch's website claimed that hydrogen "is what the government will be introducing into the UK gas grid" and "the UK will, eventually, switch from natural gas to 100% hydrogen".
In response to questions from Sky News the company removed the statements from the website and said in a written response: "Ensuring our customers have all the information they need to make home heating related purchase decisions with confidence is paramount.
"Worcester Bosch continues to review and adapt product related communications to reflect industry updates on an ongoing basis.
"We are looking to change the wording on this particular web page to reflect your observations."
Separately, an investigation by media platform openDemocracy and shared exclusively with Sky News recorded British Gas boiler sales advisers making potentially misleading and confusing claims.
One said: "We do sell gas boilers that are hydrogen ready, so when we do make the switch to hydrogen… you will not have to purchase a new boiler, so you have your future covered there."
Another said that a hydrogen ready boiler would be cheaper to run "because the cost of hydrogen itself is deemed to be a lot cheaper compared to natural gas".
They added "all the country will be hydrogen eventually".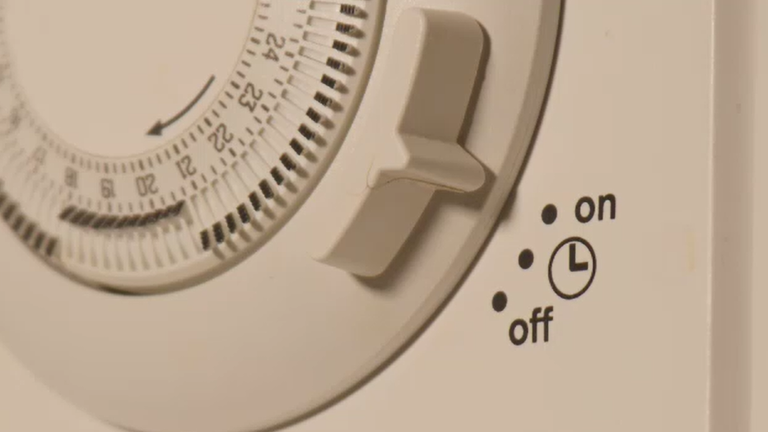 British gas owner Centrica told Sky News: "The journey to net zero is complex and accurate information is really important to us.
"Our training and support is designed to ensure consistency and accuracy across our advisors.
"This is a fast-moving subject and our teams do a great job – we've listened to the couple of calls in which our advisers were asked very specific and detailed questions about hydrogen, and some elements of the conversation went beyond the training.
"This is isolated and we will give these guys some more support on the role hydrogen will play in net zero – which will be needed to help the UK hit emission targets."
Chief executive of the UK's independent climate change committee Chris Stark told Sky News: "The… big question is whether you start to use [hydrogen], particularly in homes, and we just don't have the evidence to support that yet.
"No one should be installing a gas boiler now thinking that hydrogen is a sure thing and that this is a way of future proofing."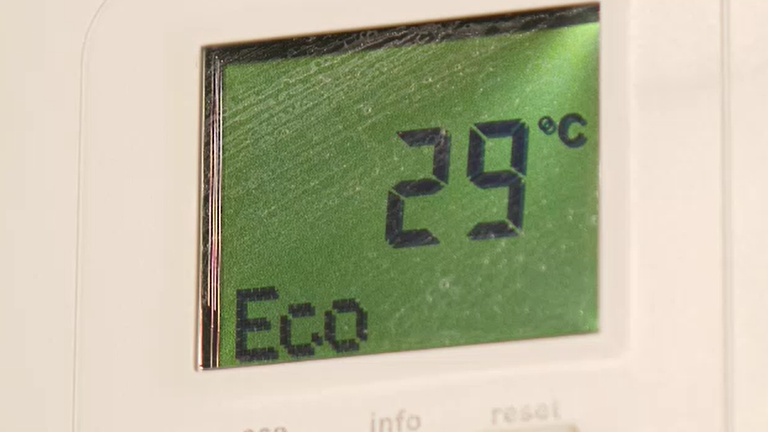 Consumer affairs publication Which? recently published this advice: "The viability of hydrogen for home heating hasn't yet been proven. Trials have been proposed by government and gas companies to see if it works at a community level, but it's been difficult to get local consent for live experiments in real communities.
"Consumers are yet to find out what hydrogen fuel would cost and what sort of infrastructural changes would be needed to pipe it into people's homes.
"Because of uncertainty around the role of hydrogen for heating, it's not recommendable to buy a gas boiler on the rationale that it will 'become' a hydrogen boiler, or to forego other low-carbon heating technologies solely on the basis that hydrogen is around the corner."
Sky News shared the material described in this article with the Competition and Markets Authority.
The watchdog's director of consumer protection Sabrina Basran highlighted the organisation's recent report describing its "concerns that people could be duped into handing over their hard-earned money when businesses market boilers as being able to use hydrogen".
Click to subscribe to ClimateCast with Tom Heap wherever you get your podcasts
She said: "While we can't comment on individual firms, these claims may be misleading and risk greenwashing consumers into thinking these products are more environmentally friendly than they are. Any business marketing or selling boilers as 'hydrogen-blend' or 'hydrogen-ready' should ensure they are treating shoppers fairly and complying with consumer protection law.
"This includes not giving a deceptive impression of the environmental benefits of their products, using accurate descriptions to be clear that boilers cannot run on hydrogen now, and ensuring they provide the information needed to make informed decisions.
"We'll be publishing new guidance to help businesses meet their legal obligations when marketing products in the green heating and insulation sector, as well as considering whether further action, such as enforcement, is necessary."