Kanye West is being sued by a former employee who claims he was forced to work in dangerous conditions and sleep on the floor of a property the rapper was renovating.
Tony Saxon claims he is owed $1m (£800,000) in unpaid wages and loss of earnings after working as a project manager, full-time security, and live-in caretaker at the house in Malibu.
According to the lawsuit filed in the Los Angeles Superior court, West, who has legally changed his name to "Ye", illegally fired Saxon after he refused to comply with the rapper's "dangerous" demands.
The lawsuit alleges that Saxon was hired by Ye in September 2021 as a project manager who would also serve as full-time security at the multimillion-dollar beachfront property.
Alongside these roles, his duties would include overseeing construction-related tasks, including cleaning, demolition, hiring contractors and coordinating workers.
Ye had reportedly bought the home for more than $55m (£44m) and then proceeded to have it stripped out to begin an extensive remodel.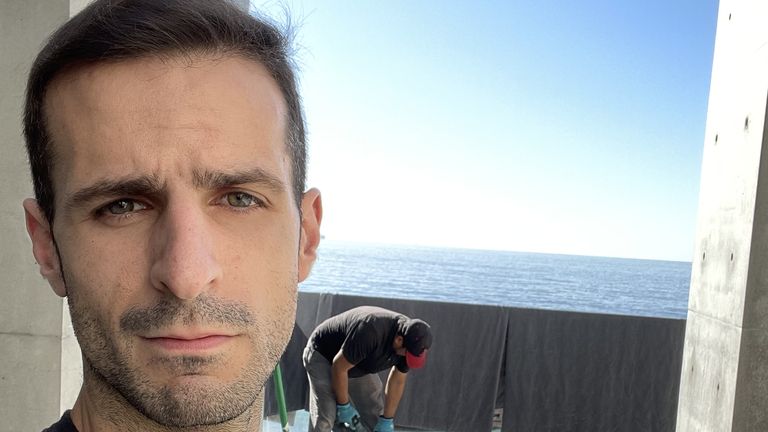 As a result of the property being gutted, according to the lawsuit, Saxon spent the entirety of his employment "sleeping in makeshift conditions, finding empty spaces on the ground and using his coat as a makeshift bedding".
These conditions allegedly persisted despite "constant complaints" from Saxon about his sleeping conditions and other hazards including workers "unsafely demolishing various parts of the house with no safety equipment".
Saxon claims he was promised payment of $20,000 (£16,000) per week, but after around a month later he had only received one $20,000 payment for his services along with $100,000 (£80,000) for construction costs, according to the complaint.
Read more:
Yeezy sales back to old levels despite Adidas splitting with Kanye
Elon Musk reinstates Kanye West's X account
On 22 October 2021, according to the lawsuit, Saxon complained that he was "exhausted" from the long hours and needed time to rest but was ignored by Ye. Shortly after, he claims, he badly injured his back while working but his requests for time off were again ignored.
On 5 November 2021 after Ye had once again allegedly ignored Saxon's requests for time off, the rapper is said to have demanded all the remaining electrical equipment and windows be removed from the property.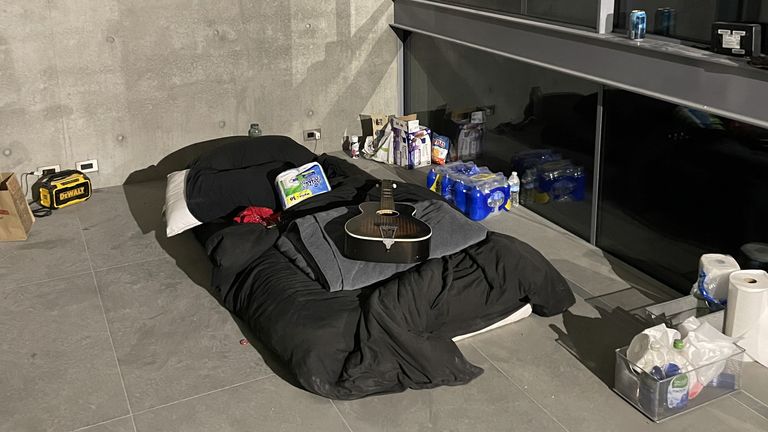 Saxon claims he refused on safety grounds at which point, the lawsuit alleges, Ye threatened him before telling him to "get the hell out" and eventually fired him after he again brought up his unpaid wages.
Saxon's lawyer, Ron Zambrano, said: "Ye has shown a reckless disregard toward his employees and has flouted the law in unbelievably dangerous ways throughout this entire project at the Malibu house.
"No employee should have to suffer through the sort of working conditions Mr. Saxon was forced to endure yet Ye showed no concern and merely wanted the work done, despite the hazardous and unsafe, not to mention illegal, actions he was trying to force the plaintiff to undertake."
This latest lawsuit comes after several other recently filed complaints against Ye and his Donda Academy Christian school in Southern California, which allege violations of labour laws and educational guidelines, retaliatory practices, unsafe conditions for students and mismanagement.
The rapper is also being sued by a photographer who accused him of grabbing her phone and throwing it into the street.
Sky News have approached Ye's representatives for comment.