Susan Hall, the Conservative candidate for London mayor, is reported to have liked tweets praising controversial former minister Enoch Powell.
Ms Hall, who will go up against Labour's Sadiq Khan in the mayoral election next May, liked a message in February 2020 quoting the far-right, anti-immigration politician as saying: "It's never too late to save your country," according Hope Not Hate.
The tweet, uncovered by the campaign group, also included the phrase: "It's never too late to get London back!"
Read more: Who is Susan Hall?
The Tory candidate is also said to have liked tweets calling Mr Khan a "traitor rat" and "our nipple height mayor of Londonistan".
Others appears to suggest the London mayor would endorse electoral corruption, with one alleging Mr Khan is "begging for Londoners to do a Tower Hamlets postal vote for May next year and we all know how that works".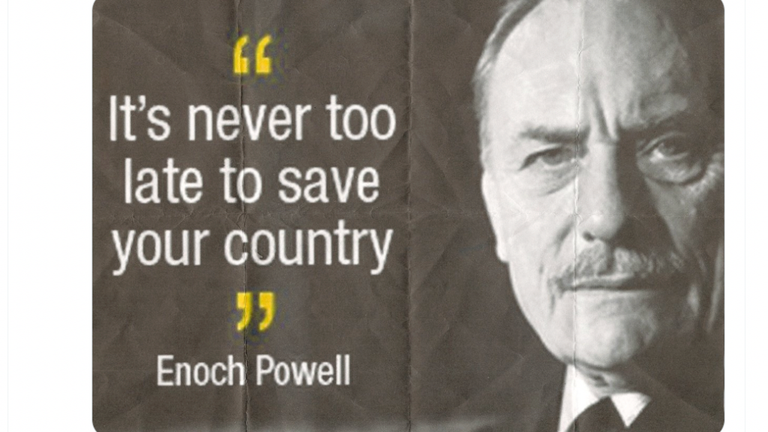 In response, Mr Khan told ITV News that the views of his Conservative rival are "questionable".
He said: "I don't think Londoners want somebody who supports Enoch Powell or Donald Trump," he said.
"I personally don't like Enoch Powell or Donald Trump's views. The fact that this Tory does, speaks volumes."
Read more:
Tory conference set to be disrupted for second year running
Labour promises to end use of hotels for asylum seekers
Powell was a highly controversial figure of his time, particularly for his notorious "Rivers of Blood" speech in 1968, which warned of the perceived dangers of immigration.
Ms Hall, a London Assembly member, was chosen by the Conservatives to take on Mr Khan in next year's mayoral election – a decision which surprised many due to her low profile and far-right views.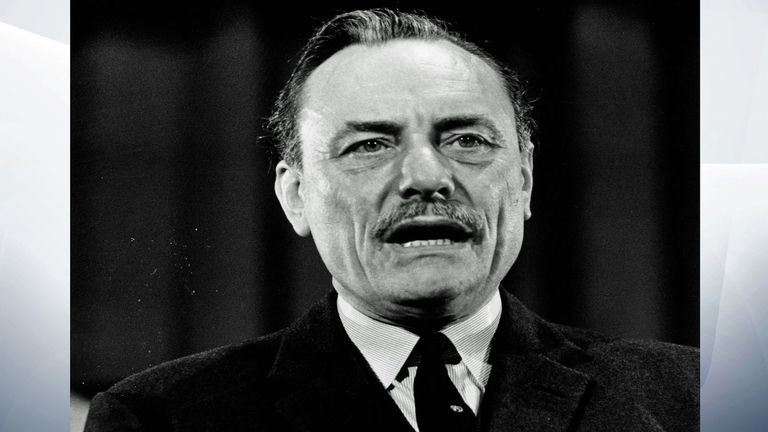 Her account on X – previously known as Twitter – also contains apparent endorsements of Donald Trump, including his claim that he lost the presidential election in 2020 to Joe Biden because of voter fraud.
A spokesperson for Ms Hall's campaign told Sky News that the mayoral candidate "engages with many people on Twitter without endorsing them".
"Londoners want a mayor who listens to people and deals with the bread-and-butter issues that matter to them – making our streets safer and putting more money back in people's pockets," the spokesperson said.
"As mayor, Susan will deliver that."
Ms Hall was chosen by London Conservative party members to challenge Mr Khan in next year's London mayoral election in July.
As a member of the London Assembly for five years, she is no stranger to City Hall and has regularly faced off against the current leader at Mayor's Question Time.
Her tagline is "Safer with Susan" and during the selection race, she called herself "the candidate Sadiq Khan fears the most".